Arjuna Award -
Brig V P Singh
Brig Virendra Pal Singh (Retd)
Arjuna Award 1975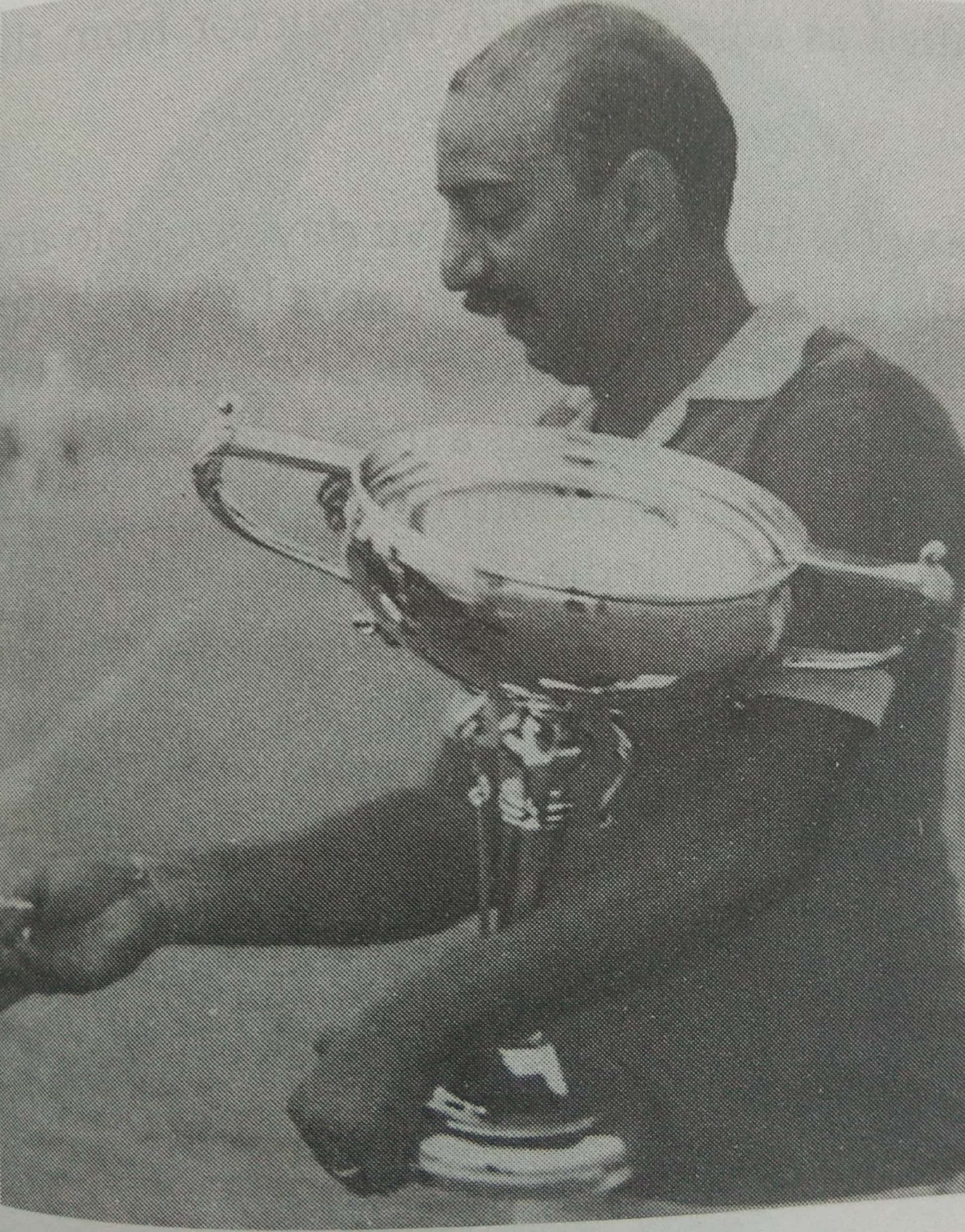 In polo circles Brigadier Virendra Pal Singh, popularly known as VP Singh, means a rare degree of excellence. One of the finest riders in the country, VP Singh believed in being the best, be it the equestrian event or horse polo. As long as he was active he remained in the highest category in both the fields. But for all his proficiency and medals obtained in equestrian sport, VP Singh will always be known for his remarkable ability on the polo field. The only player to be given a seven-goal rating after the 60s, VP Singh has carved a niche for himself, not only on the playing fields of India but also in England where he played to five goals and in the USA where he was rated at six goals. He was awarded the Arjuna Award in 1975.

Born on 16 October 1940 at Patiala in Punjab, he studied at Lawrence School of Sanawar, an institution that has nursed practically all the polo players seen in action from the 60s. VP Singh then distinguished himself both at the National Defence Academy (NDA) and the Indian Military Academy (IMA) where he won the Sword of Honour and Gold Medal. It was at the Academy that he took to riding and sport associated with horses. Commissioned into 61 Cavarly (Horsed), he won prizes in jumping and tent pegging and then in 1966 was the first Indian to be selected to undergo advanced Equitation Course at Saumur in France. He reveled in competition against Olympic riders and won competitions in the Three-Day Event, Dressage and Show Jumping as also in Steeplechase. He built up on his reputation with more successes in competition in England and Ireland.

The National Show Jumping title and excellent performance in the Three day Event and Tent Pegging made V P Singh a major draw in the National Equestrian Championships. From there he graduated to judge at the Dublin International Horse Show and served on the International Equestrian Federation. He was also coach with the Equestrian Federation of India. Playing polo meanwhile was a regular feature with VP Singh and here he mentions specially the victory over Ratanada, which had remained unbeaten for a long period. After making his international debut at Cannes in France in 1965, VP proceeded to add to his growing reputation, playing regularly in the UK season from 1968-1977 in his individual capacity. An excellent rider, he was a very tough competitor and one of the longest hitters in the game.

He was captain of the Commonwealth Team at Windsor against England (11) led by his Royal Highness Prince of Wales. He figured on the winning side of the high-goal Kings Cup in Madrid, won tournaments in Germany and played five seasons of high-goal polo in Santa Barbara (USA) and matches at Palm Beach, Florida. Awarded the "Most Valuable Player Trophy" in Santa Barbara, VP Singh led the Indian team to the UK Australia, Kenya, Ethiopia, Italy and the USA. He was also the captain of the Indian Polo team which went to Pakistan after a gap of 29 years in 1989. Indian won the three-match series a Lahore.

VP Singh served as an instructor both at the NDA and the IMA and commanded the President S Bodyguad from 1975 to 1980. Married to Virendra Kumari of Kutch, he has two daughters and a son(Bhishma Pal Singh), a two-goals player. Yogini, one of his daughters, is a successful competitor in Dressage at the Junior National Level. Having retired from the Army, VP Singh now spends his time breeding polo ponies and riding horses at his farm on the Gurgaon-Sohna road in Haryana.