Arjuna Award -
Col Ravi Rathore
Col Ravi Rathore, VSM
Arjuna Award 2018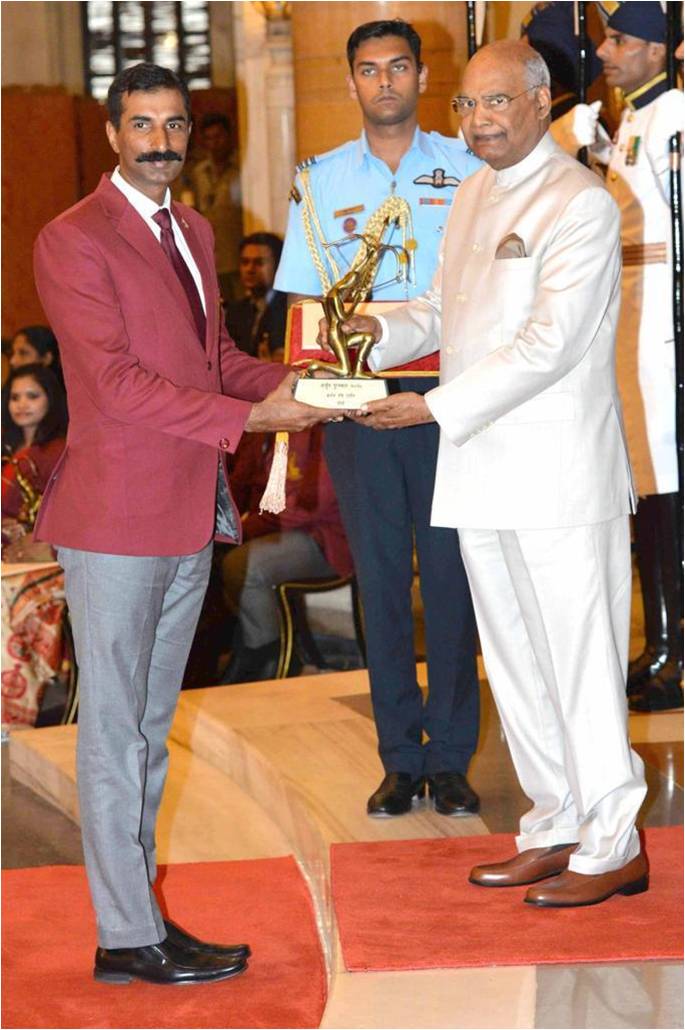 IC-59682N Colonel Ravi Rathore, Commandant 61st Cavalry was commissioned in year 2000 (106 regular course). He is an alumnus of National Defence Academy (96 course, Bravo Squadron) and passed out with +2 handicap in polo. He has excelled in all his professional courses including 'A' Grading in Young Officer (YO (Armr)), 'AX' grading in Instructor Course (Gunnery (2nd in course)) and instructor grading in Junior Command (JC) course.

1. Only player in any sport to have played 5 successive World Cups -
(a) 2003 (Lahore, Pakistan)
(b) 2007 (Auckland, New Zealand)
(c) 2011 (Kuala Lumpur, Malaysia) & (San Luis, Argentina)
(d) 2014 (Tianjin, China)
(e) 2017 (Tehran, Iran) & (Sydney, Australia)
Won against Pakistan in final to win Gold and qualified for the slot of top eight countries in World Polo Championship 2017.

2. Captain of Indian Polo team in last two World Cups 2014 and 2017.

3. Two Gold Medals in World Championship (higher than Asian games level) -
(a) 2011 - Gold medal - Kuala Lumpur, Malaysia (Asia-Africa-Australia Zone)
(b) 2017 - Gold medal - Tehran, Iran (Asia-Africa Zone)

4. Prominent member of Indian team for more than 16 years.

5. Only Army player to have achieved a handicap of +5 goals in last 18 years.

6. Highest handicap Army player in the World.

7. Winner of various international test matches and tournaments for India and have represented India in more than 25 countries across the world.

8. Won Indian National Championship thrice in last 10 years.

9. Gold Medal in World Military Games (Abuja, Nigeria). Adjudged best player of the tournament.

10. Awarded Maharana Pratap Award for excellence in sport by state Govt.

11. Recipient of 13 Commendation Cards from Chief of Army Staff and Army Commanders for extraordinary and outstanding performance in sport.

12. National Champion (Gold Medal – National Equestrian Championship – Grade III) and Federation Equestrian International Show Jumping (Category – A) Silver Medal.